(article from October 1963)
Unless it receives another last minute reprieve, lovely "Rosevale Villa", for more than ninety years a landmark at the entrance to Rockdale Shopping Centre will soon disappear to make way for a service station.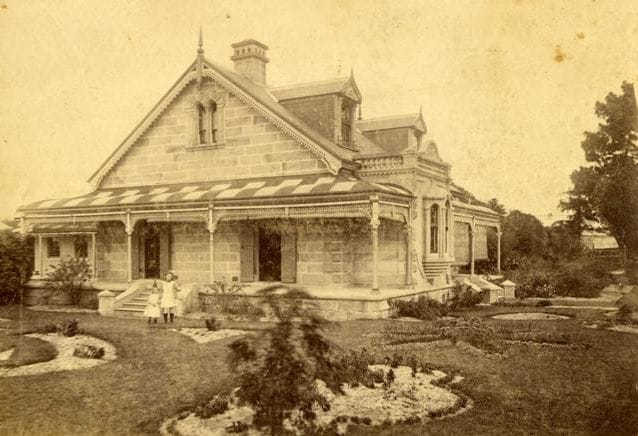 Persistent efforts by this Society to the Rockdale Council for removal of the building on Princes Highway have been met with marked indifference and in some cases open hostility.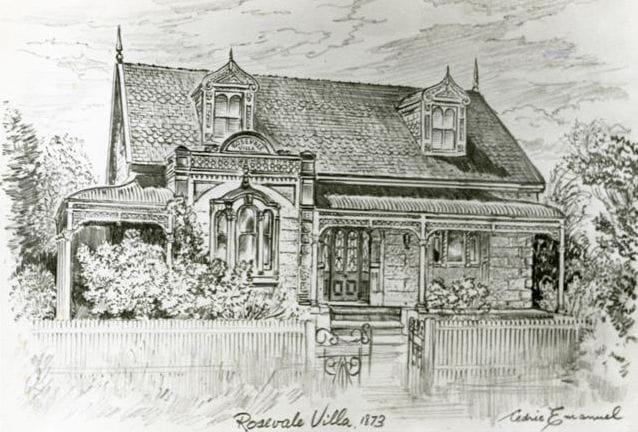 The Oil Company which has bought the site on which "Rosevale Villa" stands has agreed to give the building to the Council and take the utmost care in its demolition provided the Council removes and stores it.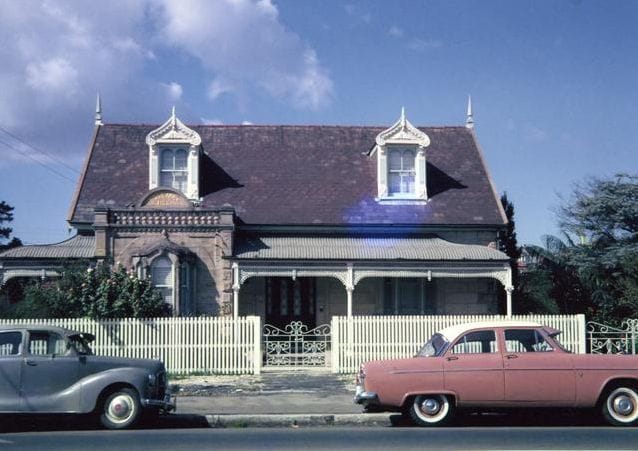 The Council is now trying to have the stones marked free of cost in case it ever is re-erected but from the current temper of the Council this would appear to be a forlorn hope.
---
The second landmark to go will be the old Brickwood family home in Turrella Street, Arncliffe, which stands in the way of proposed new extensions of the National Cash Register Factory.
This building is about 80 years old and quite unique in that it is the only known building in the St. George District with a covered courtyard and it is suspected, one of the very few in Australia with this distinction.
All this adds up to the very great need of this Society to educate the leaders of the Community and the public at large to the value of these buildings. Practically all the buildings of note in the Rockdale Municipality at least are in areas zoned for industrial, commercial or home unit purposes. All are in the gravest danger of being valued out of existence unless the authorities can be persuaded to acquire at least a selection of them for public purposes.
This article was first published in the October 1963 edition of our magazine.
Browse the magazine archive.