by Bette Ross
The lovely scene in S.R. Bellingham's painting of Coogee Bay, painted circa 1882, and hanging on the left hand side of the Dining Room fireplace has a story behind it. To begin with Sid R. Bellingham is referred to in a number of Art Encyclopaedias as an artist of unknown background or "very little known about this Artist." Very disconcerting when one wants to know from where he came, what else he painted and what eventually became of him. One thing is certain, he was neither born, married nor died in New South Wales between 1788 and 1945, just as he left no Probate up to 1982 in New South Wales, however he did write a small book around 1920, held in the Mitchell Library, which he named "Ten Years with Palette, Shotgun and Rifle in the Blue Mountains."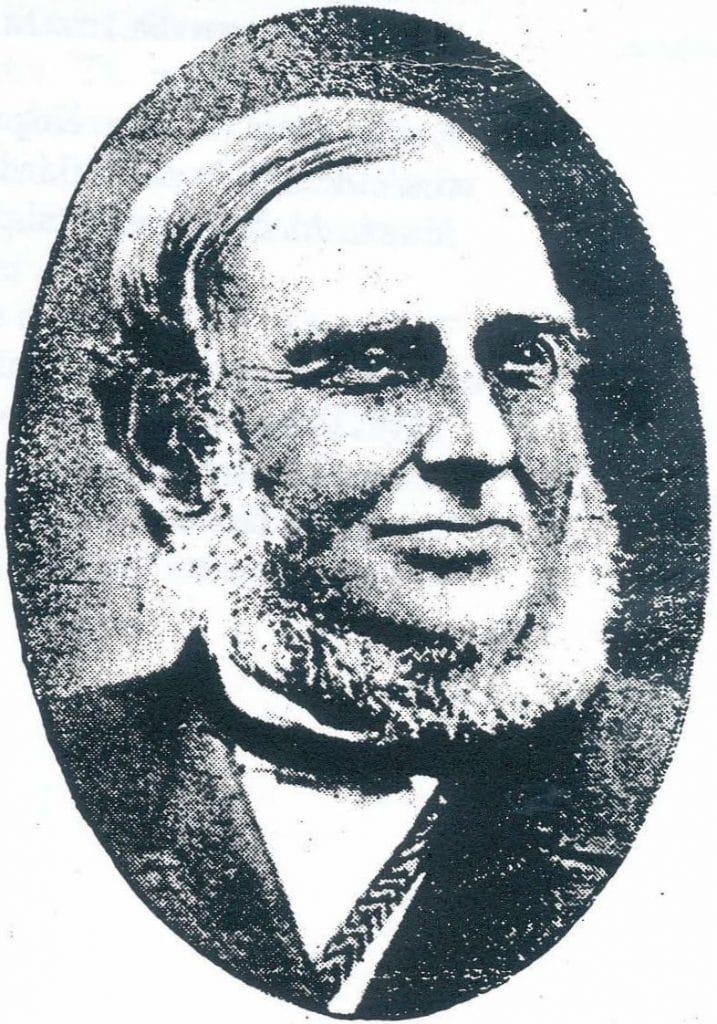 So let us put Mr. Bellingham aside as we have no alternative and concentrate on the building standing high on the hill above the northern cliffs in this paining. This historic home was built circa 1862, at approximately the same time as Lydham Hall, for Mr. Charles Moore. It was designed by the well-known architect Thomas Rowe. Moore became Mayor of Randwick in 1863, later Mayor of Sydney and was responsible for preserving the Sydney Common, subsequently named Moore Park in his honour. He named his home Ballamac, apparently derived from his birth place Ballymacarne in Ireland.
By 1875 this mansion had become Baden Baden Hotel and one of its proprietors was Louis Franks an artist who painted many local scenes. Baden Street is to its east. In 1912, millionaire and entrepreneur, Sir James John Joynton-Smith purchased the property, now named Hastings House, and lived there until his death in 1943 aged 89 years.
Joynton-Smith as this gentleman was familiarly known, had been born at Hackney in London, the eldest of twelve children of James Smith and Jane Ware. His father was a master brass finisher, gasfitter and ironmonger. Joynton-Smith was baptised as James John but by at least the mid 1890s was known as Joynton-Smith. At the age of twelve years he worked for a pawnbroker and then a stationer before becoming a cabin-boy on a steamer sailing to Italy. He was then engaged as Third Cook making for New Zealand in 1874.
His next employment was as a steward on a coastal vessel. Then in hotels, eventually becoming an Hotel licensee in Wellington. He married in Auckland in 1882 but the marriage did not last. In 1886 he returned to England where he lost his savings gambling. This was a hard lesson by which to learn. A little later he returned to Wellington and was founding secretary of the Cooks' and Stewards' Union.
1890 saw Joynton-Smith in Sydney working as a calligraphist on illuminated funeral descriptions. For four years from 1892, he managed the Great Central Coffee Palace Hotel in Clarence Street, and then leased the Imperial Arcade Hotel (dropping the word Imperial and naming it the Arcadia) between Pitt and Castlereagh Streets. This was in 1896 and he conducted it as a residential hotel. By 1924 he owned the entire arcade, and later the Hotel Astra at Bondi and the Carlton in the city.
In 1911, Sir James Joynton-Smith purchased the Carrington Hotel in Katoomba (previously known as the Great Western and originally Crushers). He already owned the Hotel Imperial at Mount Victoria. The Carrington with permission, was named thus by the previous owner in 1886 in honour of Lord Carrington who was then Governor of New South Wales. Today many pieces of the silverware at The Carrington bear engravings of JSMT (Joynton-Smith Management Trust), Hotel Imperial and Hotel Arcadia.
In 1901 Joynton-Smith was made a Justice of the Peace. He established the first electric light plant in the Blue Mountains and purchased two theatres at Katoomba, leased the Hydro Majestic at Medlow Bath, built the Log Cabin at Penrith and a tearoom on the way up to the mountains.
Also in 1901, he leased Brighton Racecourse at Rockdale and owned and drove many trotters. Two years later he leased land at the 'swamp end of Glebe', renovated it and renamed it Epping, subletting the course to the New South Wales Trotting Club. Taking up the option to buy the racecourse in 1911, he then sold it to the Trotting Club, and it became Harold Park in 1929. He had in 1908 opened Victoria Park racecourse at Zetland which became the first course to cater for ladies by providing retiring rooms. This very modern showplace closed down in 1944.
Joynton-Smith's interest in sports resulted in him financing football matches between the Wallaby (Rugby Union) team and the Kangaroos (Rugby League) team in 1909, with the proceeds going to the (Royal) South Sydney Hospital which he founded, and of which he was President in 1910. He was at one time a director of this Hospital and the Queen Victoria Home for Consumptives at Wentworth Falls and the first president of the Picton Lakes T.B. Soldiers and Sailors' Settlement.
In 1912 he was nominated to the Legislative Council but was never active and retired in 1934. He was an independent alderman of the Sydney Municipal Council for Bligh Ward 1916-18 and supported by Labor was elected Mayor. He was tireless in his efforts to raise war loans and the Red Cross used the basement of Hastings House for the war effort, making camouflage nets, knitting for the forces and other innovative works. The basement contained a large well which he made safe by securing its coverage for the voluntary workers.
His patriotic and charitable works brought him a knighthood and he became K.B.E. in 1920. Two years earlier, he launched a newspaper presenting his views. This was called Smith's Weekly and in 1923 Smith's Newspapers Ltd published the Daily Guardian and from 1929 the Sunday Guardian. He was proprietor from 1930-9 of the Referee and Arrow, selling the two Guardians to Sir Hugh Denison in 1930, remaining Chairman of Smith's Newspapers until the middle of 1939.
He was known as a fluent and logical speaker, generous with time and money for community causes as reflected by his purchase of a rare exhibit for the University of Sydney in 1914. He backed Sydney's first radio station 2SB (2BL) in 1923. He was a man who enjoyed his wealth and time, not only with what has been so far noted but also as a practical joker, conjurer, singer of Cockney songs and playing the concertina. He was noted for his pince-nez or monocle (having lost an eye in his youth), his moustache and very sleek hair-do.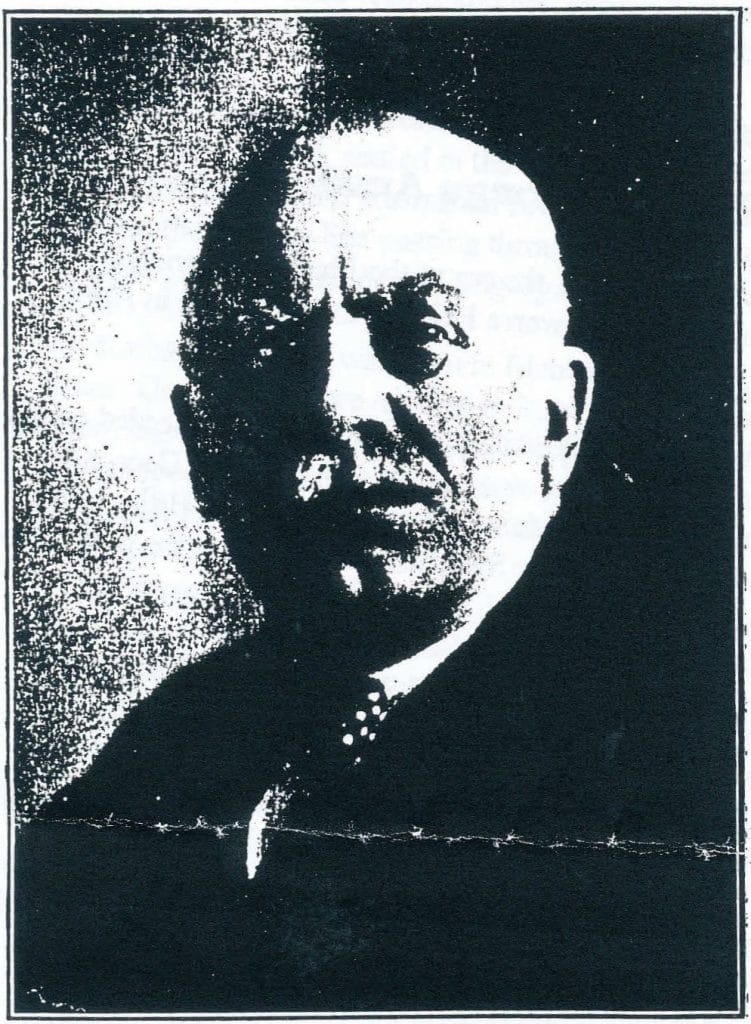 Joynton-Smith owned another mansion at Warrawee called Mahratta, but it was at Hastings House (portrayed in Bellingham's Coogee Bay painting) that his death took place on 10th October, 1943. He was survived by his third wife, Gladys Mary (nee Woods), a daughter and a son J. Joynton-Smith. Hastings House today has been divided into apartments but remains unaltered externally.
Sources:
Australian Dictionary of Biography, 1891-1939 Vol. 8
Australians from 1939, Chapter 12 "Press, Radio and Television"
Randwick and District Historical Society
Randwick Ramble, 5th edition (Part 1: Coogee and Clovelly)
Sydney Morning Herald 23.11.1861, 11.10.1943, 12.10.1943
The Carrington Hotel, History Notes.
This article was first published in the January 2000 edition of our magazine.
Browse the magazine archive.